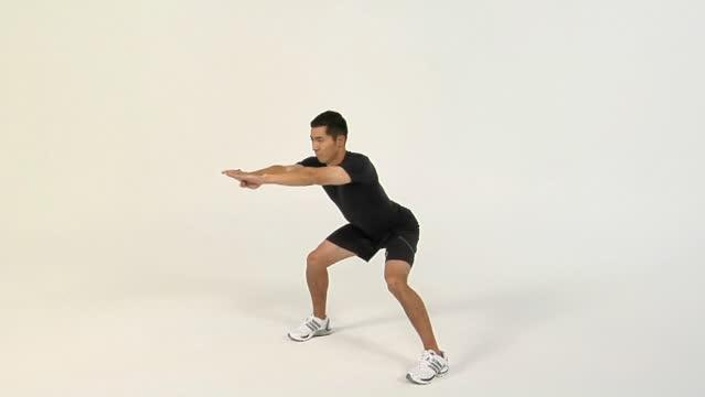 Benefits Of Muscular Fitness, The Key To Longevity
Increase your metabolism and improve strength through functional exercise
Hey! Coach Wells here.
Thank you for signing up for your free mini course on The Benefits Of Muscular Fitness. In this course you will learn about exercises that will help you with your daily physical activity. Improvements in mobility, flexibility and joint movement. You you will burn some calories too!
Your Instructor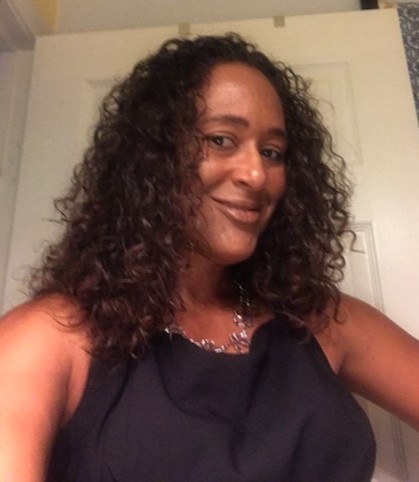 Theresa Wells, (Coach Wells) is not just the owner of Fit For Life, an online school with focus on overall health and wellbeing but also owner of Tone At Home Fitness, A mobile fitness training support, she is also a Personal Trainer and Certified Group Fitness Instructor. Who is passionate about fitness and leading a healthy lifestyle. She also has a great passion for helping others. As a graduate of both the University of California at San Diego, (UCSD) and the University of San Diego (USD), she earned her B.A. in Urban Studies and Planning with an emphasis in Education and Community Dynamics and Later obtained a Masters in School Counseling and PPS Credential. This passion of fitness and combination of a counseling background, allows her to understand and empathize with those who struggle with the social emotional issues that are deeply rooted in most individuals ability to become psychologically fit; in order to become physically fit and lead a healthy lifestyle.
Theresa Wells is a Certificated Boot Camp Fitness Instructor, who has created her own Boot Camp Fitness workout called BACKYARD BOOT CAMP™. She is a Licensed Zumba® Instructor, Strong by Zumba Instructor and holds an Insanity® Certification (teaches the Beachbody Insanity® workout by Shaun T), coaches runners of all levels, and is a Nutrition Coach. She teaches life skills and is a trainer in health and wellness, nutrition and healthy lifestyles. Theresa is an endurance athlete who competes in several full marathons and half marathons. When she is not paying it forward, training or competing, Theresa is busy helping in the fight against obesity. She is definitely the best in the mobile fitness industry!
Professional affiliations: Athletics & Fitness Association of America, (AAFA), National Association of Sports Medicine, (NASM), Zumba Network, BlackGirlsRun!San Diego Chapter, National Black Marathoners Association, Marathon Maniacs, Half Fanatics, Fitness Business Network, Fitness and Health Professionals and Delta Sigma Theta Sorority, Inc.
Theresa Wells continues her career as a high school counselor and in 2007 was awarded the Urban League's Urban Leader In Education Award. Recently, received the 2018 Outstanding African American Educators Award. Theresa Wells was awarded as Top Female Runner at the First Annual Urban 5K Run/Walk 2012 where she placed third in her division.

From 2012-2016 she has earned several medals and awards from races she has ran and has beaten all of her previous times in both 26.2 and 13.1 racing events. Theresa Wells is definitely making strides in fitness. http://www.toneathomefitness.com
She has been featured in Six Weeks to Fitness Podcast interview, San Diego Voyager online magazine, Minority Women Marathoner's Alliance Magazine and Professional Women's Networking Association, LLC Directory.

http://www.toneathomefitness.com
Articles and interviews:
https://6weekstofitness.com/theresa-wells-owner-of-tone-at-home-fitness/
http://sdvoyager.com/interview/meet-theresa-wells-tone-home-fitness-bonita/
https://www.professionalwna.com/single-post/2019/09/11/Fit-For-Life
https://www.professionalwna.com/single-post/2019/09/11/Tone-At-Home-Fitness
Course Curriculum
Introduction
Available in days
days after you enroll
Benefits Of Muscular Fitness, The Key To Longevity
Available in days
days after you enroll
Your Downloadable Freebie- Functional Training Sample Exercises
Available in days
days after you enroll
Frequently Asked Questions
When does the course start and finish?
This course begins the day you open it and ends 2 weeks after the day you opened it up and began to take the course. It's only an hour long course. Don't forget to download your free gift. It's included in the course.
How long do I have access to the course?
You have 2 weeks to complete this course. It will not take you that long. You can actually finish this course in an hour. But I know we all have busy lives and hey, life happens. Don't' forget to download your free gift. It's included in the course.
What if I am unhappy with the course?
If you're unhappy with the course, let me know. I want to hear form you. I want to know what you think can be improved. Your opinion matters. This course is FREE. Just reach out to me and let me know what you liked and what you didn't like. Even though I cannot respond to every email, I will read them. I am here to help you be successful on your fitness journey. The feedback you give me will be used to make improvements. You do get a free downloadable gift with your free course.
While I understand that your focus is on family, life getting in the way, time and fiscal responsibility, I hope that you will take time to keep your health and wellness in mind, as well.
Leading a healthy lifestyle is not a topic that should be put on the back burner, the time to plan is now. Proper fitness and nutrition at this point in your life can greatly affect your health and wellbeing in a positive way.
I specialize in personal training, nutrition coaching and writing training programs for those ready to improve their quality of life through exercise and proper nutrition planning. I design fitness and nutrition programs and teach courses that give all you need, to prepare for and continue living a healthy lifestyle.The programs designed for you are based on your personal fitness and nutrition goals. They are inclusive of personal training designed around your daily activity, your health needs, your personal fitness goals and your success. This gives you a true picture of how energetic, healthy, happy and fit your future can be. You can be prepared to remain living an active life.
Have you considered the following?
How is my current health? How can I improve my health? How is my current health benefiting my life now? Will this affect my mobility in the future? Will I have the strength to keep up with the life challenges of work, family, social activities? Will I be able to prevent developing metabolic diseases like diabetes? Or Cardiovascular disease?
Learn how to do workouts based on your daily activity. Learn how to meal prep based on your dietary needs. Learn what foods benefit recovery from exercise, reduce swelling in joints, power your workouts and improve gut health.
As the owner of Fit For Life, an online school and learning platform and Tone At Home Fitness, a mobile fitness and in-home personal training service; I would like to offer my concierge fitness service programs to you. In your all in one online school Fit For Life.
Simply click this link $70 OFF enroll in the full length course, Building A Better You! Enroll now at a discounted price. This discounted price will not be offered when Building A Better You! is released to the public.
Let me help you live the healthy and fit life that you desire to lead.
Click this link $70 OFF to enroll now and immediately receive your course Building A Better You! at the discounted price.
Yours in fitness,
Coach Wells
Have A Fit Day!