Building A Better You! is the ideal solution for weight reduction! Building A Better You! is a results based program for all fitness levels! From the busiest mom to the high powered executive, you are guaranteed to be provided with the safest, latest, most effective exercises available.
Whether your goal is to lose weight for that 20 year reunion, train for a sport or just look and feel better; You will achieve the desired results you've been working so hard for; by following this program, step by step. The exact strategies you need to transform into that healthy toned, fit and energized person are right here in this course.

Getting started can be challenging. Building A Better You! will ease your transition by building that confidence and motivation through a terrific support system built around nutrition, personal workout plans, healthy inspirations, nutrition coaching, even work place exercise tips. Most importantly, a support system designed for you and your fitness needs.
Weight loss, proper nutrition and exercises go hand in hand. By maintaining normal body weight you can decrease your chances of obesity and chronic diseases like diabetes, and cardiovascular disease; conditions that affect other bodily functions like vision.Building A Better You! will keep you fit and will aid you in maintaining a healthy life style that lessens your chances of developing these diseases. You will be on your way to leading a healthy life. A happier, healthier you!
If your goal is to lead a healthy lifestyle and you want to improve eating habits, drop body fat, increase your fitness levels, while sustaining your newly sculpted body, this course is for you.

*Centers for Disease Control and Prevention reported one-third of U.S. adults (33.8%) are obese. Approximately 17% (12.5 million) of children and adolescents aged 2-19 years are obese. Over the last 20 years there has been a drastic increase in obesity in the U.S. Overweight and obese increases your chance of death from chronic heart disease.

Still not convinced? Here's a testimonial from a participant in my running clinic, Running With The Pros
"Coach Wells has helped me improve my running. She taught me how to breathe correctly while running and to push through my comfort zone. I went from a 12 minute mile to a 10 minute mile with the help of Coach Wells.

" ~ Phyllis Swanegan



Your Instructor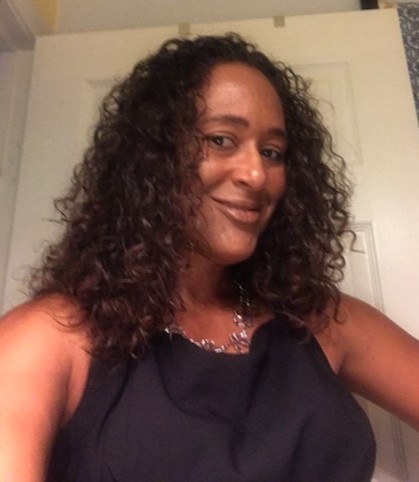 Theresa Wells, (Coach Wells) is not just the owner of Fit For Life, an online school with focus on overall health and wellbeing but also owner of Tone At Home Fitness, A mobile fitness training support, she is also a Personal Trainer and Certified Group Fitness Instructor. Who is passionate about fitness and leading a healthy lifestyle. She also has a great passion for helping others. As a graduate of both the University of California at San Diego, (UCSD) and the University of San Diego (USD), she earned her B.A. in Urban Studies and Planning with an emphasis in Education and Community Dynamics and Later obtained a Masters in School Counseling and PPS Credential. This passion of fitness and combination of a counseling background, allows her to understand and empathize with those who struggle with the social emotional issues that are deeply rooted in most individuals ability to become psychologically fit; in order to become physically fit and lead a healthy lifestyle.
Theresa Wells is a Certificated Boot Camp Fitness Instructor, who has created her own Boot Camp Fitness workout called BACKYARD BOOT CAMP™. She is a Licensed Zumba® Instructor, Strong by Zumba Instructor and holds an Insanity® Certification (teaches the Beachbody Insanity® workout by Shaun T), coaches runners of all levels, and is a Nutrition Coach. She teaches life skills and is a trainer in health and wellness, nutrition and healthy lifestyles. Theresa is an endurance athlete who competes in several full marathons and half marathons. When she is not paying it forward, training or competing, Theresa is busy helping in the fight against obesity. She is definitely the best in the mobile fitness industry!
Professional affiliations: Athletics & Fitness Association of America, (AAFA), National Association of Sports Medicine, (NASM), Zumba Network, BlackGirlsRun!San Diego Chapter, National Black Marathoners Association, Marathon Maniacs, Half Fanatics, Fitness Business Network, Fitness and Health Professionals and Delta Sigma Theta Sorority, Inc.
Theresa Wells continues her career as a high school counselor and in 2007 was awarded the Urban League's Urban Leader In Education Award. Recently, received the 2018 Outstanding African American Educators Award. Theresa Wells was awarded as Top Female Runner at the First Annual Urban 5K Run/Walk 2012 where she placed third in her division.

From 2012-2016 she has earned several medals and awards from races she has ran and has beaten all of her previous times in both 26.2 and 13.1 racing events. Theresa Wells is definitely making strides in fitness. http://www.toneathomefitness.com
She has been featured in Six Weeks to Fitness Podcast interview, San Diego Voyager online magazine, Minority Women Marathoner's Alliance Magazine and Professional Women's Networking Association, LLC Directory.

http://www.toneathomefitness.com
Articles and interviews:
https://6weekstofitness.com/theresa-wells-owner-of-tone-at-home-fitness/
http://sdvoyager.com/interview/meet-theresa-wells-tone-home-fitness-bonita/
https://www.professionalwna.com/single-post/2019/09/11/Fit-For-Life
https://www.professionalwna.com/single-post/2019/09/11/Tone-At-Home-Fitness
Frequently Asked Questions
When does the course start and finish?
The course starts now and ends 90 days after your first log in. It is a completely self-paced online course - you decide when you start and have 90 days from your start date to finish.
How long do I have access to the course?
After enrolling, you have 90 day access to this course - across any and all devices you own.
What if I am unhappy with the course?
We would never want you to be unhappy! If you are unsatisfied with your purchase, contact us in the first 30 days and we will give you a full refund. Provided you have taken the full course during the first 30 days of its launch and followed the curriculum without skipping lecture sections in order to gain full benefit from the course. *Note your progress in the course is being tracked by your log ins.